Your ultimate guide to the costs involved when moving home
Whether you are selling or buying, the thought of moving home can sometimes be an intimidating prospect, especially if you aren't sure exactly where to start or what costs are involved. There certainly are substantial expenses, and the average cost of a UK house move currently sits at almost £9,000. For buyers, there are a number of charges and expenditures to bear in mind, including deposits, mortgage, legal and surveying fees. For sellers, estate agents and solicitors' fees should be considered, as well as remembering that both parties are likely to require removal services.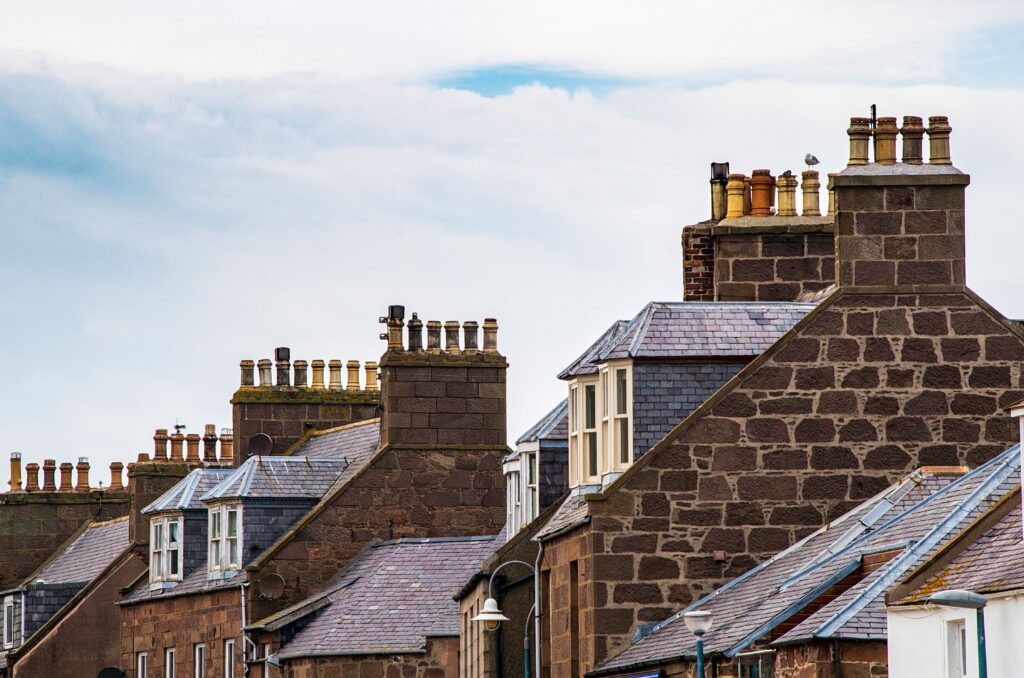 Whilst most buyers and sellers will focus on the price of the property itself, there are many further expenses that are all too often forgotten about. So, whether you are an experienced mover or a first-time buyer, this ultimate guide will help you plan for all the costs involved. With a thorough understanding of what to expect, your house move will be off to the best possible start.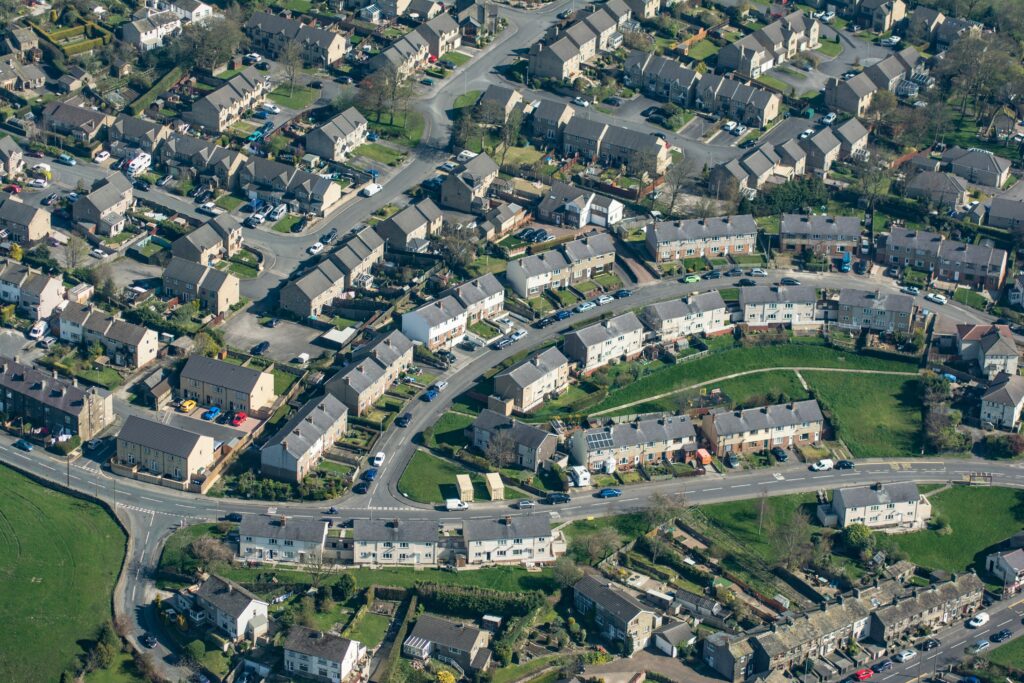 Overall Costs
The average cost of moving to a new house in the UK has varied over the past five years from around £7,000 to over £9,500 (at a peak in 2018). Costs will vary considerably depending on the area you live in, the price of your home (both buying and selling) as well as the complexity of the move – in terms of legal issues, distance and practical furniture transport.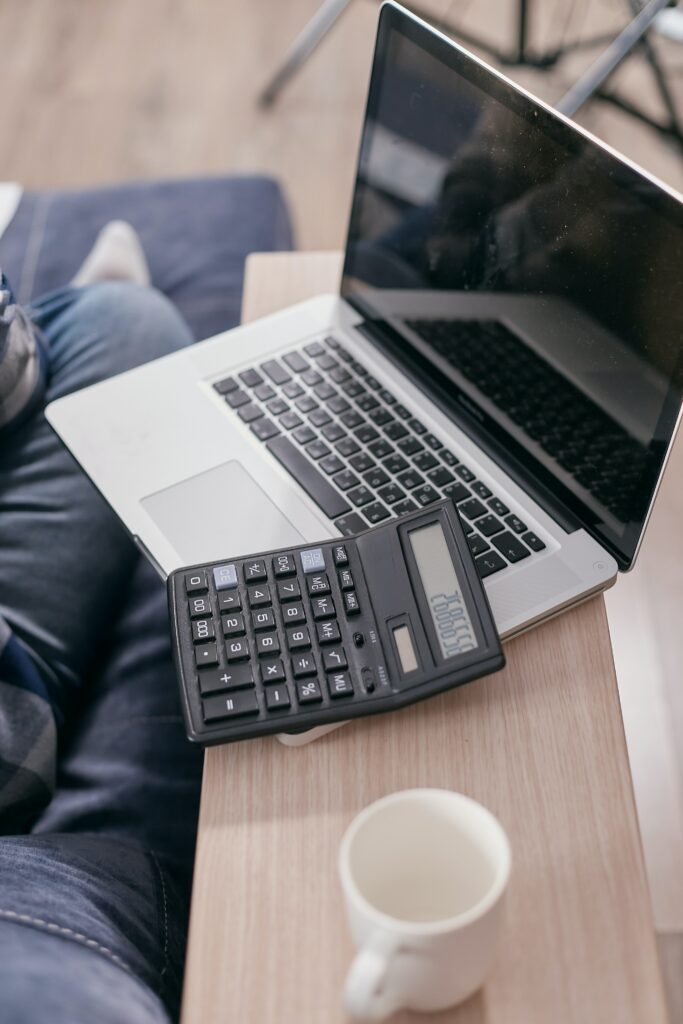 Whilst this may seem daunting for those new to the property market, the good news is that first-time buyers will often end-up paying less. There are costs involved in both buying and selling houses, so if you aren't selling a property (incurring estate agents fees and additional solicitors costs) – a large proportion of expenses are already mitigated. The current Stamp Duty holiday (in place until the end of June 2021) is also helping buyers looking at properties under £500,000.
Buying a House: Budget Breakdown
In general, the main costs to consider when buying a house include Stamp Duty, property surveyors, solicitors, valuation fees and removal costs. Costs will vary from property to property, but these can amount to over £5,000 in total. Make sure you've considered all the main expenses and budgeted appropriately.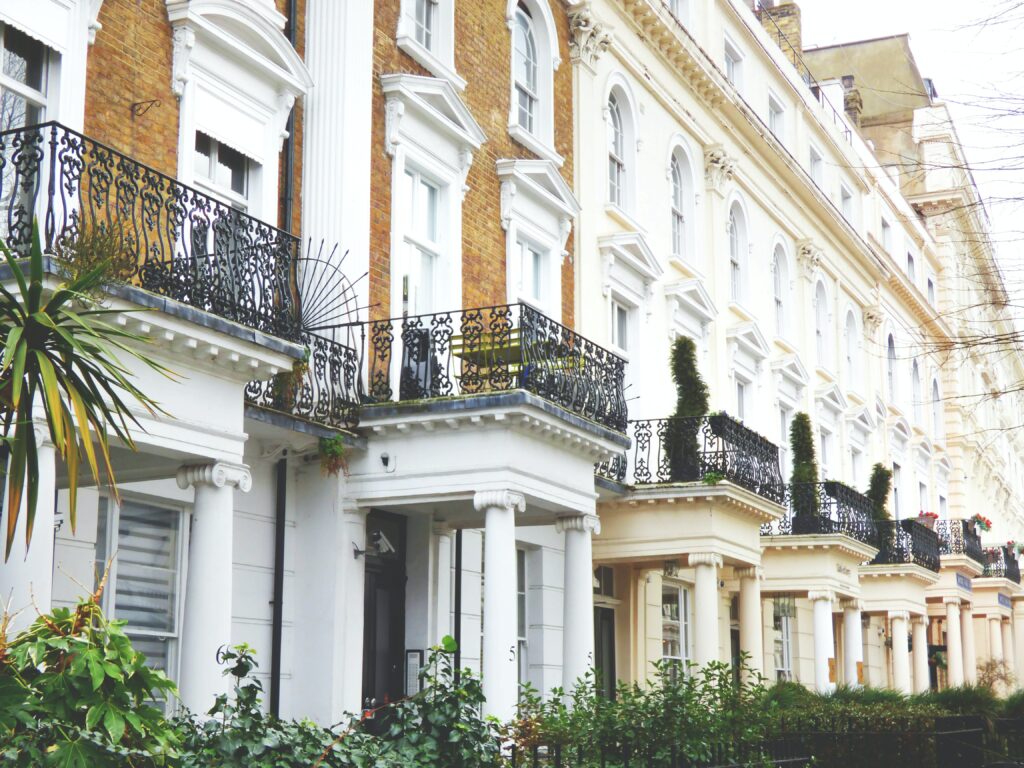 Stamp Duty
Stamp Duty is one of the largest expenses that buyers usually face. This is a tax levied on any property ownership transfers, with a stamp historically attached to a document to show the duty had been paid. Whilst a physical stamp is no longer required, the even better news is that until 30 June 2021, buyers will not have to pay any Stamp Duty on properties costing up to £500,000. This applies both to first-time buyers and anyone who has previously owned a property.
For homes costing £500,000 and above (or those with a property purchase going ahead after the tax-break has finished), the Stamp Duty rate is calculated in brackets based on the value of the property. For instance, this has previously been 0% for homes up to £125,000, 2% up to £250,000 (meaning costs of up to £5,000), 5% on homes up to £925,000 (resulting in a payment of up to £19,000) – further rising to 10% on homes worth up to £1.5 million and 12% on properties selling for above this figure.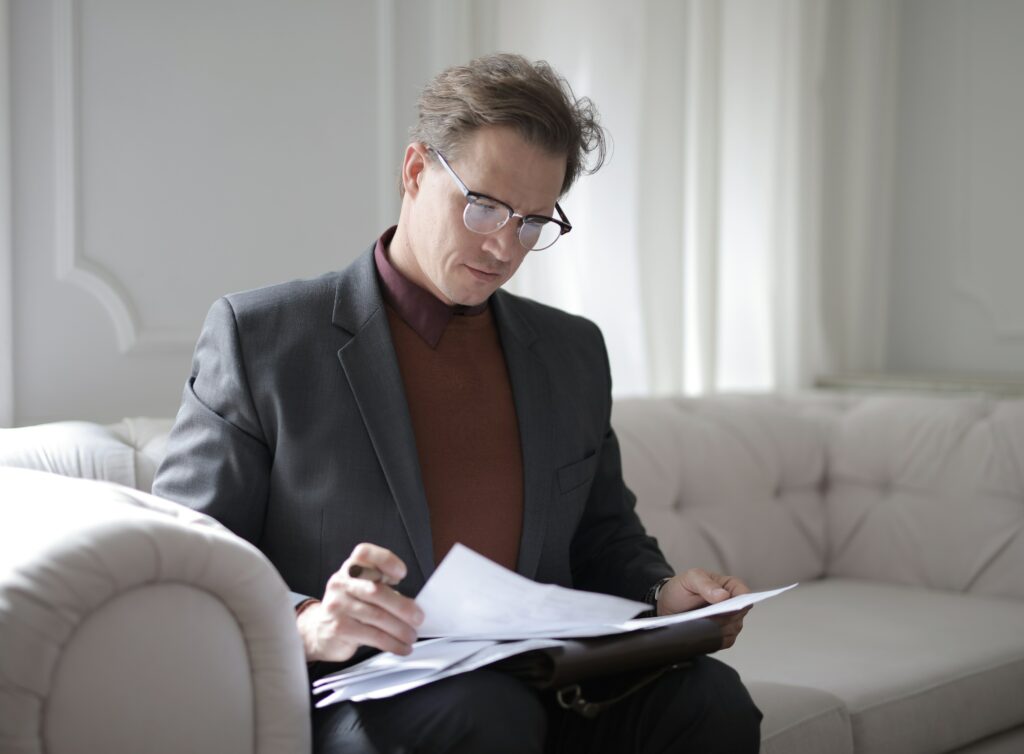 First time buyers don't have to pay any Stamp Duty for the first £300,000 of properties bought under £500,000. However, if you are buying a second home – you may have to pay extra Stamp Duty charges (usually an additional 3%) on any property purchase.
Deposits and Mortgages
The amount you'll have to pay for a deposit will vary depending on the cost of the property you're purchasing as well as your current salary. A new mortgage guarantee scheme has recently been launched by the government, encouraging banks to offer 95% mortgages, helping people buy a home with a 5% deposit. The scheme is set to run until December 2022, with new and existing properties priced up to £600,000 eligible.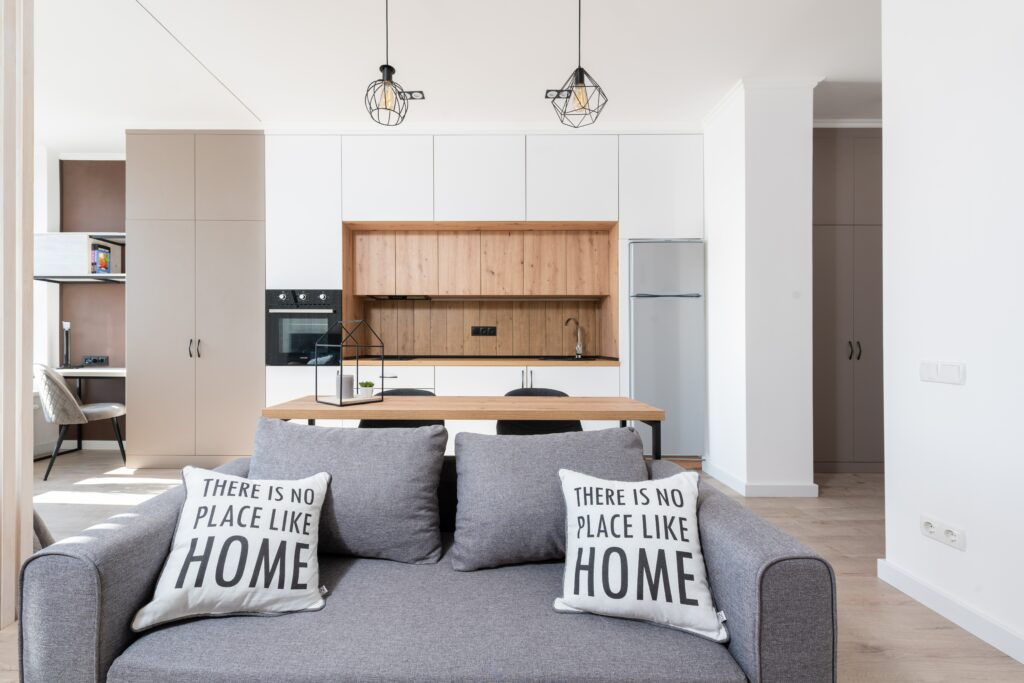 As a rule, banks generally lend up to 4.5 times the amount of your annual salary. A higher deposit can mean that banks are more likely to lend a higher amount, often at a lower interest rate. This can mean it's worth your while saving up for a larger deposit, before making that all important purchase.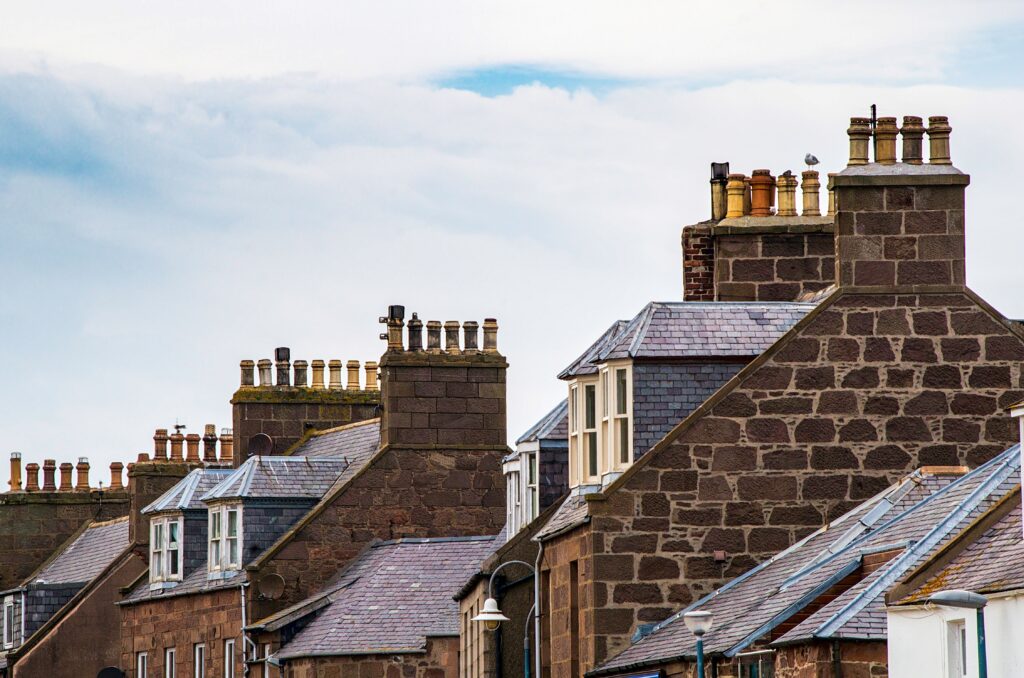 In addition to factoring in the deposit, bear in mind that mortgages themselves come with costs. There are hundreds of different types of mortgage products, so it is always best to discuss your options with a mortgage advisor. Don't just focus on the interest rate during these discussions, but also consider the fees and charges incurred. These can include:
Arrangement fees – the fee for the mortgage product, sometimes known as the product fee or completion fee, costing up to £2,000.
Booking fees – sometimes charged when you apply for a mortgage deal (although often wrapped-up in arrangement fees), costing up to £250.
Lender's valuation – your mortgage provider will value your property to make sure it's worth the amount you wish to borrow, costing between £150-£1,500 depending on the price of your property.
Transfer fees – often referred to as CHAPS (Clearing House Automated Payment System), costing up to £50 to electronically transfer money to solicitors.
Property Survey
Even if you've had a lender's valuation, this is not intended to identify all the repairs or maintenance that might be required on a property. So, make sure to have your new home properly checked by a qualified surveyor before committing to a purchase. This will ensure that if there are any issues, you are fully informed before proceeding. Survey fees generally start at around £250-£300 for the most basic home condition surveys (sometimes referred to as a Home Buyer Report), raising to around £600-£1,000+ for a complete structural survey.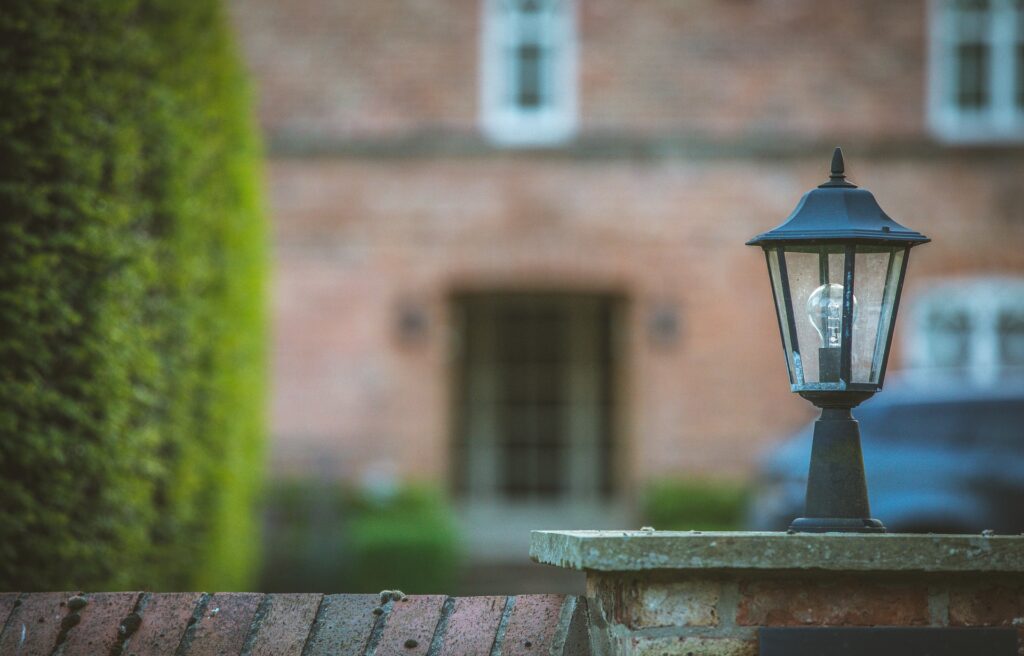 Whilst this may seem expensive, paying for a thorough structural survey is money well spent. It could alert you to major unseen problems that would result in building works, stress and expense in the long run.
Legal Fees
Whether you are a buyer or seller, don't forget to include legal fees in your calculations. You will almost always require a solicitor to carry-out the legal paperwork and finalise contracts. Fees range anywhere from £800 to £1,500+, depending on the complexity of the purchase. In addition, don't forget to check whether your existing home insurance policy covers a house move. If it doesn't, you may wish to consider updating this, to ensure your furniture and possessions remain covered.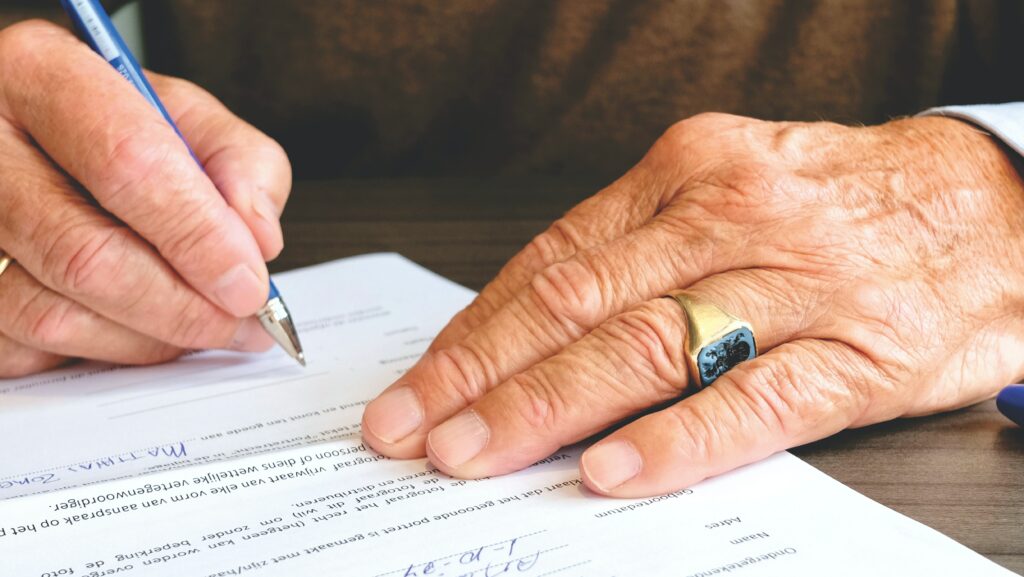 For buyers, your solicitor can also perform local searches (costing in the region of £300). This includes checking issues such as if a new estate has recently received planning permission nearby. Could there be any new road schemes, drainage issues or flood risks? Land registry (i.e. verifying that the seller actually owns the property) as well as lesser-known issues such as Chancel Repairs (when certain properties have a liability to the local parish church for repairs) are also considered – all things you'd want to know about before committing to a purchase.
Selling a House: Budget Breakdown
There are often less costs involved in selling a home than buying, but nonetheless there are several key expenses to bear in mind such as estate agents fees, legal costs and paying for Energy Performance Certificates.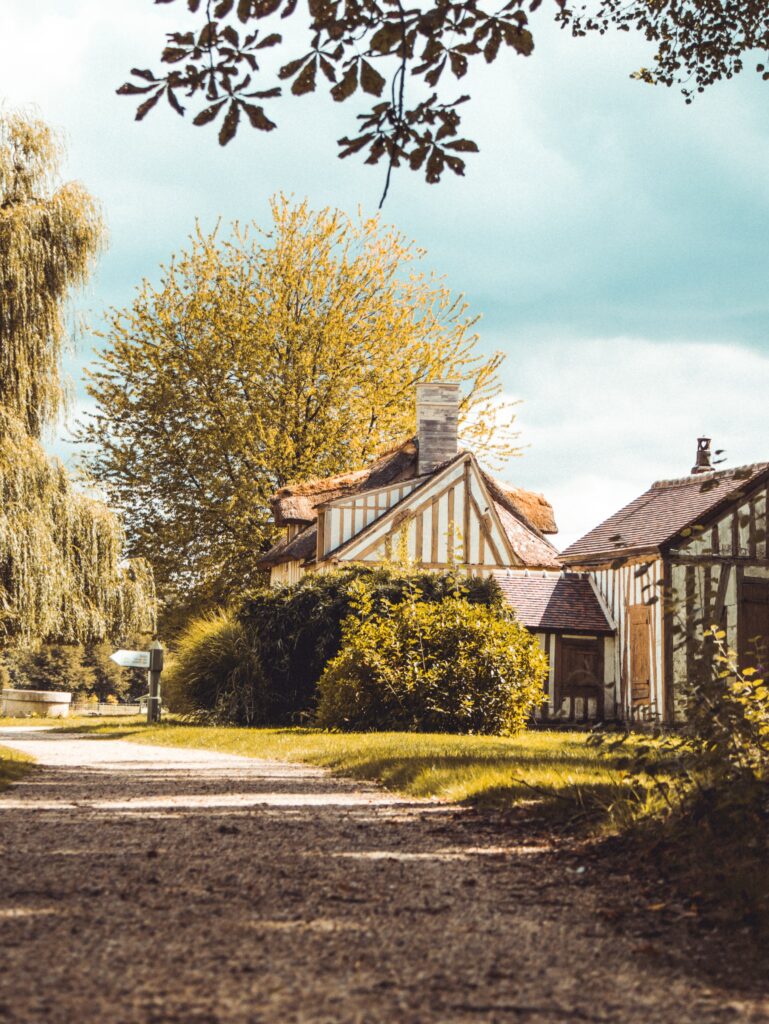 Estate Agent Fees
These fees are almost always paid by sellers to estate agents, for their assistance in the house sale process. This is one of the largest expenses you are likely to encounter when selling a property. The fees are negotiated when the property is first put on the market and contracts are signed – which can mean that they are sometimes forgotten about in the final budget.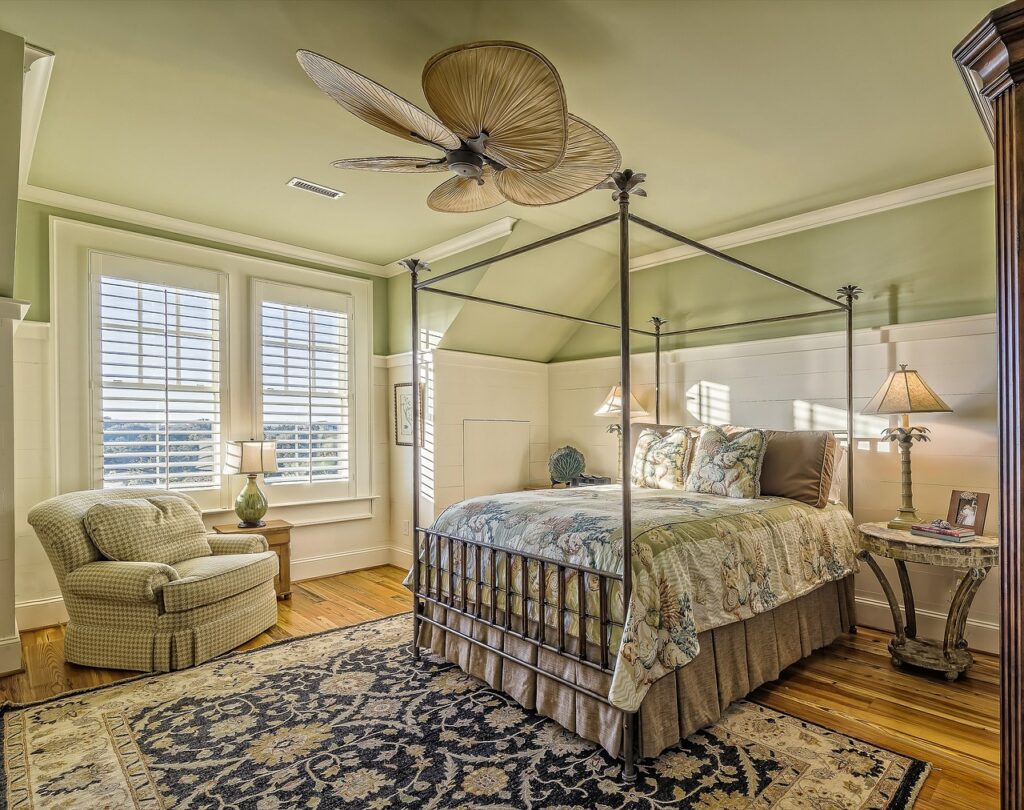 Fees will vary depending on the type of contract you've signed and the price of your home, but typically range from 1% to 3% (of the sale price) plus VAT. Some estate agents work on a fixed rate basis, with others on a "no-sale, no-fee" arrangement. If you are unsure of your agreement, read your contract carefully and ask your agent for confirmation.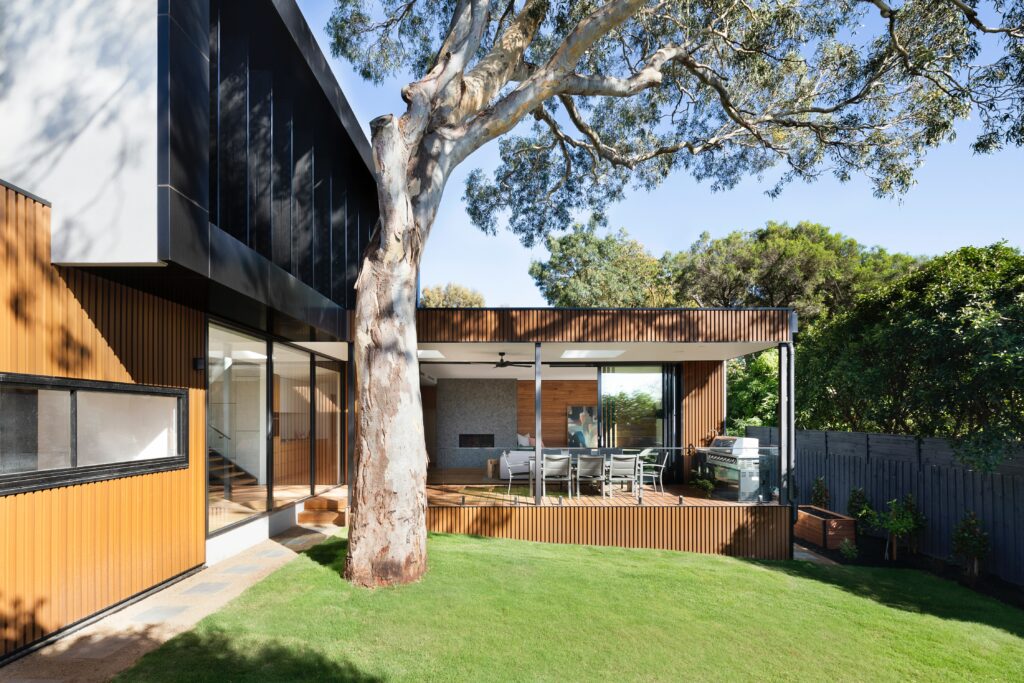 Energy Performance Certificates
Energy Performance Certificates (EPCs) measure the energy efficiency of a property, providing a rating on a scale of A-G. They have been a legal requirement in England and Wales since 2007, and cost between £60-£120 depending on your local area assessor's prices. All houses on the property market need to be on the EPC register, so don't forget about this when selling your home.
Legal Fees
We've already considered legal fees when buying a property, but these apply equally to sellers. As before, charges can range from £800 – £1,500 for an average UK property. Solicitors are employed to check over contracts and inventories as well as liaising between the two parties. Your solicitors will also be in charge of the final payments and transfers of money. If you are buying a new home at the same time as selling your existing property, it might make sense to use the same solicitor for both transactions. When just selling a property, you will not have to conduct any land-searches, reducing some of the costs.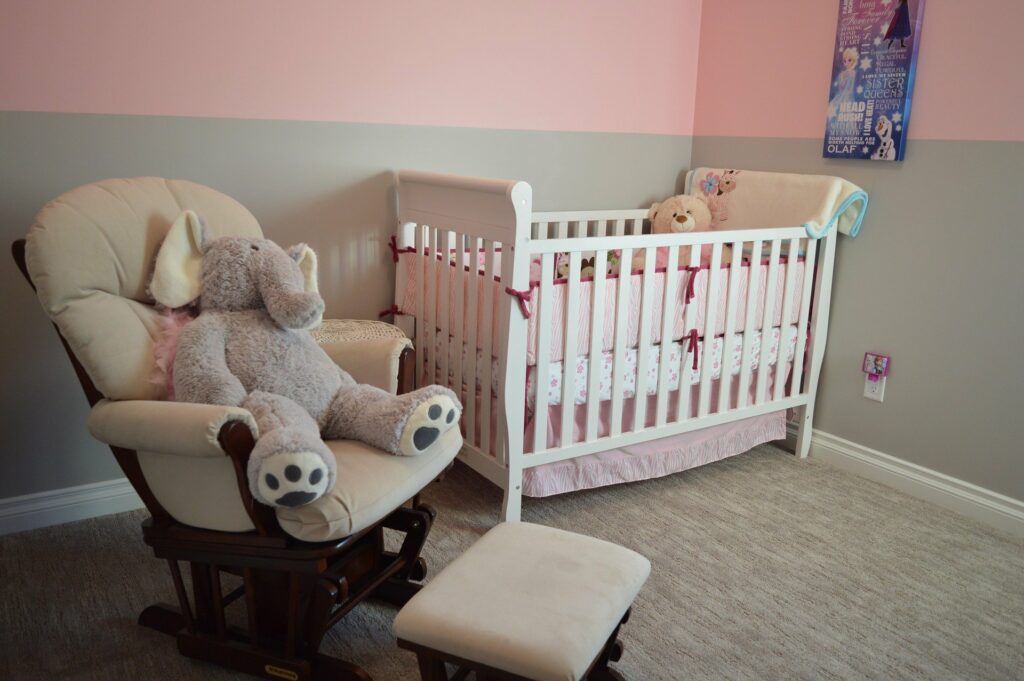 Moving Day: Are you ready for the big move?
Having considered the main upfront costs involved in moving home – whether selling or buying – make sure you haven't forgotten the expenses involved with the actual move on the day!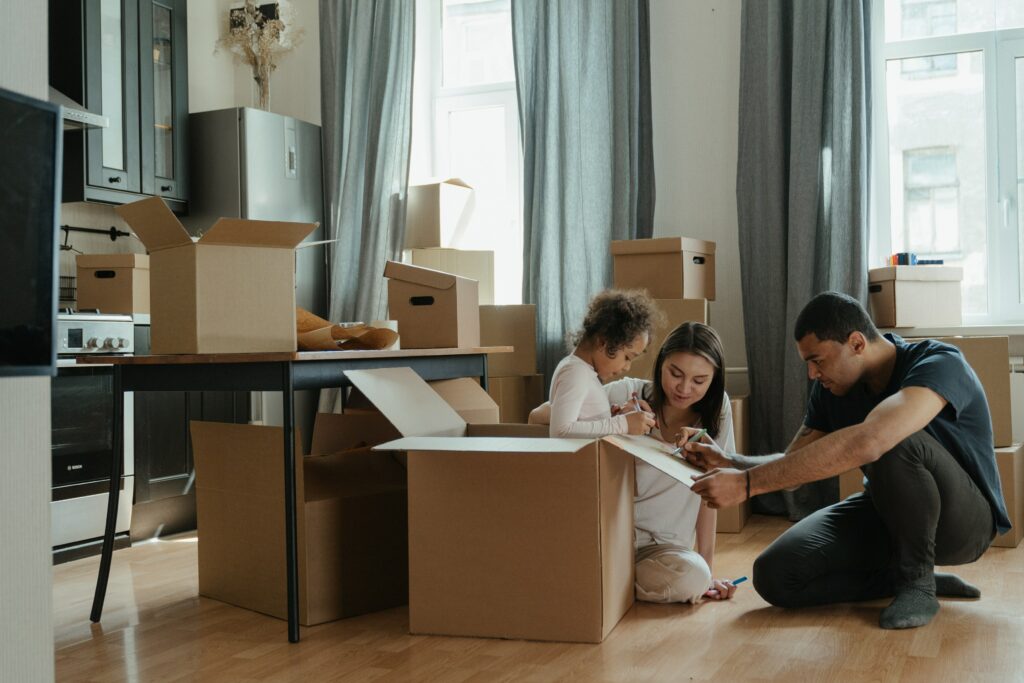 Storage and Removal Costs
In 2021, the average removal quote (for a three-bed house, travelling up to 50 miles) came in at just over £1,000. This includes both professional packing services as well as the dismantling and reassembling of furniture. You can of course save money by renting a van, packing and dismantling your own furniture – but do factor in the amount of time this will take, as well as your DIY expertise. A simple move over a short distance can cost as low as £300, so do shop around for multiple quotations.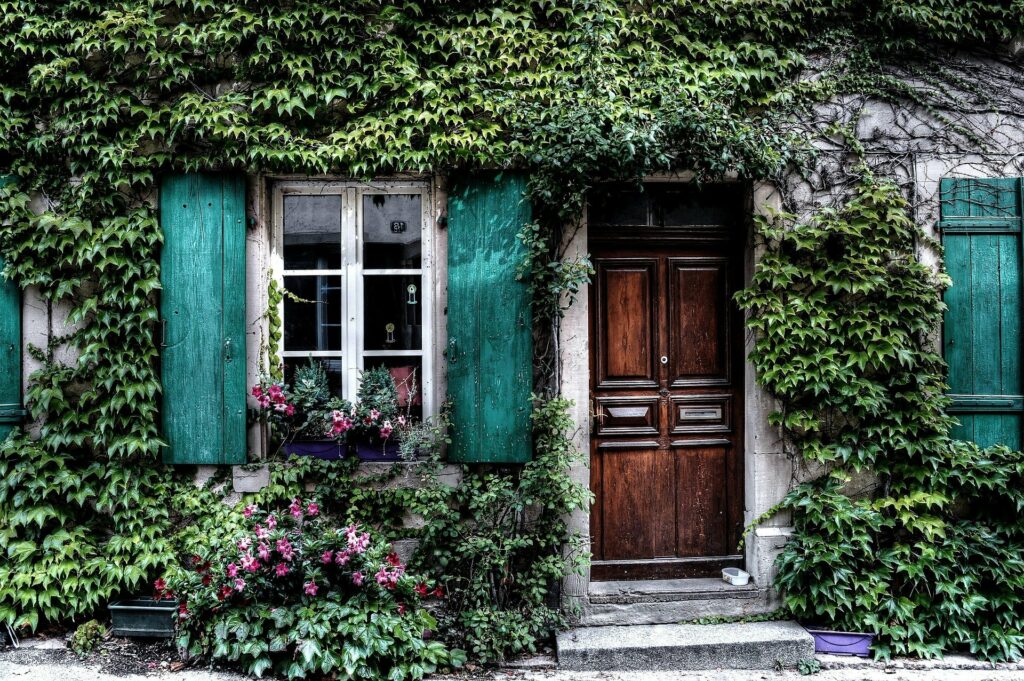 Make sure to check that your removal firm is insured (just in case there are any breakages) and if you are unsure where to start, the British Association of Removers (BAR) provides estimates from BAR-approved firms. If there are any hold-ups in your property purchase or sale (or you are moving to a smaller home), remember that you may have to pay for storage. There are many companies offering storage facilities, so again do shop around to compare prices and security arrangements.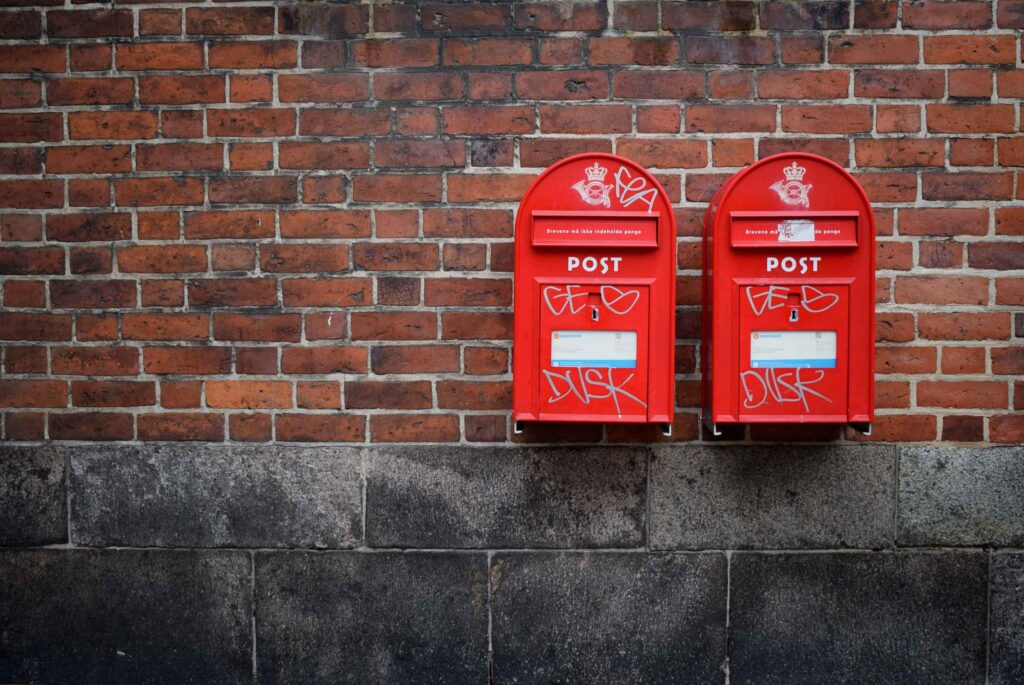 Smaller Forgotten Costs
Often overlooked, is the cost of cleaning a property. Whether you are moving out of a rental property or selling your home, it is important to leave it clean and tidy for the next occupiers. This is especially the case for rentals, where your landlord may be able to charge you for the cost of professional cleaners. Consider whether you have the time and energy to clean your entire home, and if not, factor in the costs of professional help. This averages around £200 for a two-bedroom home.
Another commonly forgotten cost is paying for mail redirection. Royal Mail offer a dedicated service for re-directing one person's post, costing around £30 for three months, rising to almost £70 for a year. Extra people are charged at up to £10 each.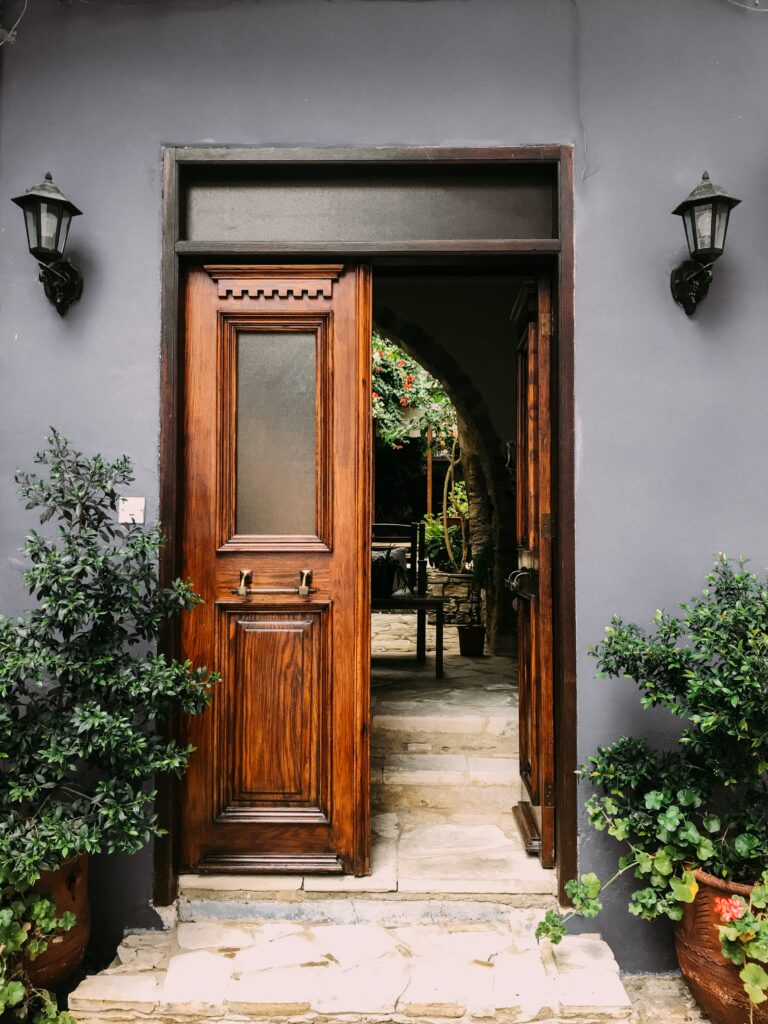 Finally, when considering the day of the move – think about your personal circumstances. Are you moving with children or pets? If so, will you have to pay for child-care or kennels? What state is the property that you are moving into? Factor-in any immediate repairs, cleaning or maintenance that will need to take-place in order to make your life comfortable (for instance, if a temporary cooker or new sofa needs to be purchased), as well practical issues such as changing-locks. Smaller expenses are easy to forget, but can all add up quickly.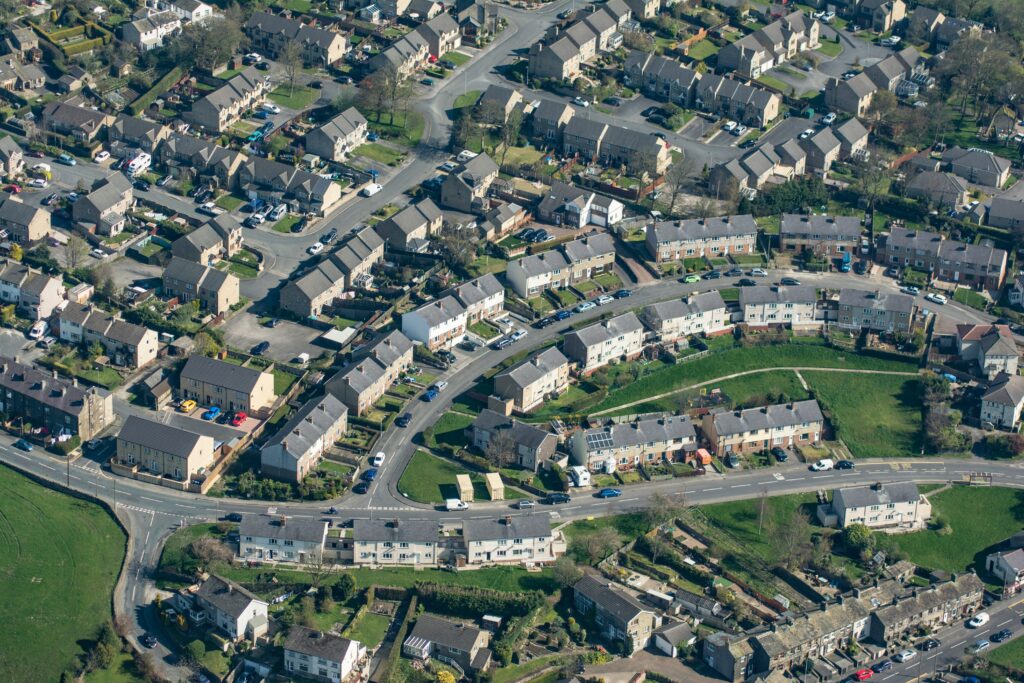 When moving home, make sure you are fully aware of all the costs involved. Whilst some expenses are a fixed amount, most vary depending on the price of your property and complexity of the move – so it is always wise to shop around, ask for quotes and don't be scared to negotiate. With careful planning and knowledge of the key expenses, your home move will be off to the best possible start.
Are you thinking of putting your home on the market?
We specialise in helping you get more for your property. Quicker, easier and with less stress.
You can call us any time on 0333 016 5458 where we can provide help, guidance and support.
Instant valuation – get a free 32-page instant valuation report here
Video appointment – book a free, no-obligation 30-minute advice meeting with one of our experts here
Ready to instruct us? – locate and sign your agreement here
---